Tft Touch Lcd Display Portable Sensegood Spectrophotometer For Color Measurement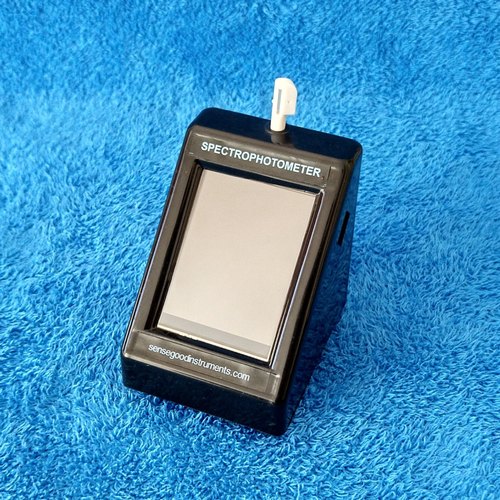 Price :
USD 373.00
/ Unit
MOQ : 1
Type
Colorimeters
Certification
ISO9001:2015, Patented
Application
Color Measurment, Industrial Use
Condition
New
Click to view more
Product Details
Display Type
Analog, Digital
Automatic Grade
Automatic, Semi Automatic
Spectral range and resolution
400-700 nm and 1nm
Inter measurement agreement
0.2 dE average
Measurement duration
<0.5 second
Instrument standard
International Commission on Illumination CIE
Color space
CIELab, HunterLab, CIELCH, CIELuv
Simulated illuminants and observers
A,C,D65,D50,D55,D75 and 2,10
Other color attributes
Peak wavelength, color temperature CCT, XYZ, Yxy
Color difference
DE*Lab,DL*,Da*,Db*,Color Match%
Software
SensegoodSmart computer interface utility


WORLD'S MOST AFFORDABLE - PATENTED TECHNOLOGY


WE ARE THE ONLY MANUFACTURER IN THE WORLD TO OFFER THIS TECHNOLOGY IN THIS PRICE


WORLDWIDE SUPPLY BY DHL EXPRESS


COLOR TFT TOUCH SCREEN WITH COFFEE ROAST INDEX LIBRARY – USB ENABLED INSTRUMENT


Instrument measures and displays Coffee roast index which is standardized by SCAA (Specialty Coffee Association of America) - Agtron number.


The instrument will also mention the type of roast; for example; city roast, full city roast, etc; along with the numerical value of agtron number


You can ensure the color consistency and hence the consistency in caffine and coffee flavour, standardization of your product


It works with solid, liquid, powder or paste; hence you can use it for coffee beans, coffee powder, chicory powder, coffee instant mix or even liquid coffee


Sensegood Instruments offers a benchtop or table top yet portable color spectrophotometer.
Read More...
Looking for "
Tft Touch Lcd Display Portable Sensegood Spectrophotometer For Color Measurement

" ?
Unit